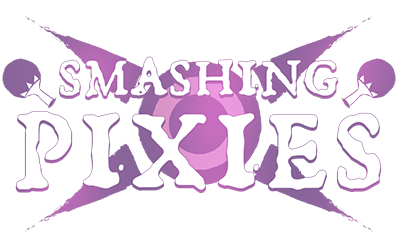 Smashing Pixies
A downloadable game for Windows
Were is my mind !?
Have you ever dreamed about a table tennis game where you can destroy pixies with an overboosted ball ? There it is !
Discover how satisfying Screen shaking really works & Destroy your adversary !
[Challenges completed]
Have a Picture of each team member working confortably : ✅
Play Versus Fighting Game during breaks : ✅
Laughing a lot : ✅

Color Palette Based on a Pokemon of your choice :
We choose Magireve ✅ <3

[Credits]
A game done for the ENJAM 2021 by the OUICHEPROD INC. TEAM
[Controls]
2 GAMEPADS / CONTROLLERS REQUIRED TO PLAY
Use the [Left Stick] to move your witch
Press [A] to hit the ball
Press [A] continuously and use the [Left Stick] to move the ball target
Pressing [A] continuously will also charge your hit, giving the ball extra speed !